First Annual
UAV Invitational Airshow and Speedfest
Hosted by:

The First Annual UAV Invitational Airshow and Speedfest was a great success. The official gate count was over 750 people! Click here for pictures, video, and stories about the event. Thank you again to all who made this possible.
Saturday April 30, 2011 (Rain Date, Saturday May 14, 2011)
Open to the public
Free Hourly shuttle service from Payne County Fairgrounds
. Shuttle runs hourly beginning at 7:30.
Please do not bring food or large coolers. Food and drink will be available for purchase
Location / Directions
:
OSU Unmanned Aircraft Flight Station (UAFS)
(12 Miles East of Stillwater) *NOTE: The best route to the UAFS from
any
direction, is to take highway 51. Turn North on Clay Rd., and proceed 3.2 miles. The field is on the right.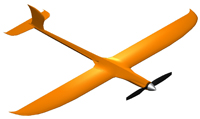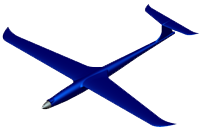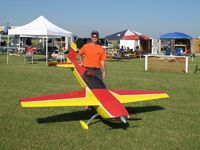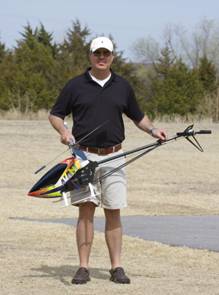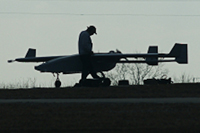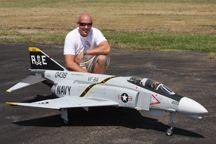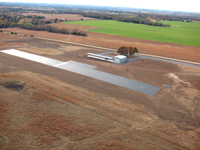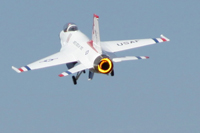 Hosted By:
Oklahoma State University, School of Mechanical and Aerospace Engineering
University Multispectral Laboratories
NASA Oklahoma Space Grant Consortium
Stillwater RC Fliers
Latest News and Announcements:
**Event schedule is now up. See "Schedule" below**
Teaser Video
Flight Events
:
Pylon race and top-speed contest between OSU Aerospace Design teams for the Zumwalt Cup.

OSU Aerospace Design Teams will design, build, and compete with composite aircraft optimized for both speed in a closed pylon course, and top straight-line speed.
Airplanes are expected to achieve top speeds in excess of 150 mph

Electric aerobatic flight demonstration. Pilot: Dan Bierly
Helicopter Aerobatic flight demonstration. Pilot: Ryan Witchey
Giant Scale Warbird flight demonstration. Pilot: Jim Ellis
Jet Turbine aircraft flight demonstration (F-4) Pilot: Dave Kester
Jet Turbine aircraft flight demonstration (F-16) Pilot: Don Perry
Fly-By-Video Flight demonstration Pilot Paul Reinman
BASSETT OSU Research UAV flight
Autopilot demonstration
Open flight times for invitational pilots
Static Displays:
UML Military Tigershark UAV
Dragonfly record breaking electric UAV
OSU Research UAVs
OSU / NASA XHAB Inflatable Space Habitat
Rocket display
Design Intelligence Inc. information booth
Stillwater RC Flyers information booth, and static airplane displays
Schedule:
8:00 Gates open
8:45 Registration
9:00 Pilot Meeting
9:15 Opening Ceremony

10:00 Speedfest Round1
10:30 Warbird demonstration (Jim Ellis)
10:45 Aerobatic demo (Dan Bierly) / Helicopter demo (Ryan Witchey)

11:00 Speedfest Round2
11:30 F-4 Jet Demonstration (Dave Kester)

12:00 Speedfest Round3
12:30 Flight Line
12:45 Flight Line

1:00 Speedfest Round4
1:30 F-16 Jet demonstration (Don Perry)

2:00 Speedfest Round5
2:30 Helicopter demonstration (Ryan Witchey)
2:45 Warbird demonstration (Jim Ellis)

3:00 Speedfest Round6
3:30 Research1 (Dan Bierly)
3:45 Research2 (Dan Bierly)
4:00 Speedfest Round7

4:30 Awards
4:45 Invitational Flying
Sponsors:
Col. (ret.) Joseph Rea, OSU Alum 1948, 1956
Andrew S. Arena Memorial fund
Shlumberger, Inc.
Oklahoma State University, School of Mechanical and Aerospace Engineering
University Multispectral Laboratories
NASA Oklahoma Space Grant Consortium
OSU Student Government Association